JOURNEY back in time
For more than a thousand years, pilgrims have walked these ancient routes. Once the most important pilgrimage of the Middle Ages, the Camino de Santiago is a network of trails that stretch across Europe, converging in northern Spain at the cathedral of Santiago de Compostela where it is believed that the remains of St. James are buried. Traditionally, one began their pilgrimage by stepping out from their doorstep, walking the entire way.
EXPERIENCE a modern-day Pilgrimage
Today, hundreds of thousands of people from around the world journey to the Camino each for their own reasons. You may see it as a spiritual journey or a modern-day retreat by setting your own personal intention. Or, perhaps you are looking for the experience of walking through beautiful countryside and timeless villages of northern Spain, gaining a deeper insight into Galician culture, hospitality and gastronomy.
EXPLORE northern Spain
The French Way is the classic, most popular route and has been declared a UNESCO World Heritage Site. Together we'll follow the last 112km (70 miles) of the French Way while staying in luxury guest-houses and historic hotels, walking approximately 4-6 hours each day. We'll have a local guide join us every step of the way and support vehicles to transport our luggage so that we can spend our energy enjoying the journey, each other and others that we meet along The Way.
September 21-29, 2019
9 days / 8 nights
$3,250 USD
Day 1: Arrive Madrid (Sept 1)
Welcome to Madrid, the capital city of Spain. Known for its elegant boulevards, baroque-style architecture, outdoor cafés, art galleries, vibrant night life and culinary delights.
During the day there are no planned activities so check into our boutique hotel located near Plaza Mayor, the grand central square, and enjoy this time to explore the city. For those arriving early we'll have an opportunity meet in the evening for a lovely dinner on the town.
Day 2: Sarria
We'll begin the day with a hearty breakfast and a morning Welcome Meeting to gather together as a group and meet our fellow pilgrims.
In the afternoon we'll journey by train to the iconic town of Sarria, our starting point along the Camino. Enjoy an evening stroll through the village to visit the Old Quarter and unique atmosphere of the staircase on which the old town was built with views over looking the river.
We'll gather for an evening with our local guide over a traditional three course dinner
Day 3: Portomarin
Today our pilgrimage begins! A peaceful walk on paved trails through beautiful countryside, open meadows and the shade of an oak wood forrest. Expect some steep uphill and downhill on parts of the route, pass through charming villages and cross a medieval bridge to our destination of Portomarin.
Tonight we stay in a boutique hotel in the heart of Portomarin with free time to stroll through the streets with their impressive archways, relax in the main plaza, or check out the castle-style church which was moved brick by brick and reconstructed in a new location after the original village flooded in the 1960's.
Walking Distance: 22 km / 13.7 miles (Approx 6.5 hours)
Day 4: Lestedo
Today we climb steadily uphill through woodlands passing the hamlet of Gonzar. Near Castromajor, the path borders the ruins of a 2200 year old Celtic fort, and in Ligonde, we'll find a hospital which received the emperor Charles V and his son Philip II, the most famous pilgrims of the 16th century.
If you're interested in architecture, you may want to follow the 2.5 km detour to the Romanesque church of Vilar de Doñas, the burial place of several nights of the Order of Santiago.
Tonight we'll stay in a luxurious 17th century Galician Manor. The owner will pick us up from the Camino and bring us back to the same point the next day.
Walking Distance: 20 km / 12.4 miles (Approx 5.5 hours)
Day 5: Melide
Today we'll continue slightly downhill passing several villages along the way.  In Palas de Rei, enjoy a coffee or check out the souvenir shops along the way.
Arriving in the lively market town of Melide for lunch, we'll eat at one of the many restaurants. If you're adventurous, you may like to try octopus, Galicia's most classic dish in one of the many 'pulperías'. Tonight we'll stay in a beautiful guesthouse in the countryside with garden and mountain views.
Walking Distance: 18 km / 11.2 miles (Approx 5 hours)
Day 6: Arzua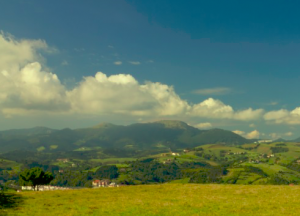 From Melide, the camino becomes gentler and we continue our journey through the peaceful Galician countryside.
Today we arrive in Arzua, known for its peculiar shaped cheese and its two churches, Santa María and La Magdalena. Tonight we'll stay at a beautifully restored 16th century country-style house with views of the Galician countryside.
Walking Distance: 14 km / 8.7 miles (Approx 4 hours)
Day 7: O Pedrouzo
With only 40 km / 35 miles left before we reach Santiago, the countryside begins to change as we walk through a shaded forest, along streams and through sleepy villages.
In O Pedrouzo, the owner the Galician Manor where we'll be staying will pick us up and take us to his guest house. We'll have plenty of time to relax and explore the area including the orchard, granary, a renovated old mill, a small chapel and ethnographic museum.
Walking Distance: 19 km / 11.8 miles (Approx 5.5 hours)
Day 8: Santiago de Compostela
Today we'll cross the Lavacolla river where pilgrims traditionally bathed and washed their clothes to purify their soul before stepping into the Cathedra
We'll climb up to Monte do Gozo (Mount of Joy) which offers stunning views of the City before we descend into the medieval town, entering via the "Camino Door" and continue down to the Plaza del Obradoiro.
After we share in the emotion of having arrived at our destination, we'll check-in at our hotel, get our Pilgrim Certificate with time to enjoy this beautiful city and our final dinner on the town.
Walking Distance: 20 km / 12.4 miles (Approx 6 hours)
Day 9: Pilgrims Mass & Departure Day (Sept 9)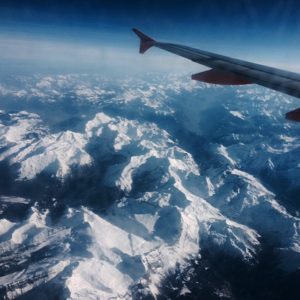 Today we'll attend the Pilgrim's Mass at the Santiago de Compostela Cathedral at noon.
Bon voyage! In the afternoon there are no planned activities and you are free to depart at any time.
Want to stay longer?
Perhaps you'd like to continue on to Finisterre. A day trip to the "end of the earth" where the Camino meets the Atlantic Ocean, where pilgrims in ancient times would go to pray, burn their clothes and symbolically start a new and purer life. Or, if you'd like to stay longer in Santiago, additional nights accommodation in Santiago de Compostela can be arranged at the time of booking.
We'll stay in charming Galician manors and boutique hotels, all offering a welcoming and authentic experience. Each day as we walk the camino, our luggage will be transferred to the next location allowing us to carry only a day pack with the essentials. Afternoons are free to relax, explore the local villages or enjoy a drink along the way. Evenings will be spent in heart of a town or at a guesthouse in the peaceful countryside.
Along the camino, breakfasts and dinners are included, either served at our guesthouse or at a nearby restaurant. Expect traditional three-course meals with several choices prepared with fresh and local produce. Lunches are on your own, allowing you to stop whenever you feel you need a break or to enjoy quality time with the new friends you make along the Way. Options are available for special dietary requests.
★ English Speaking Tour Leader & Local Guide
★ Meals: 8 breakfasts & 7 dinners
★ Double-occupancy accommodation in charming guest houses & 2-4 star hotels (8 nights)
★ Luggage transfers from hotel to hotel
★ Train & private vehicles
★Santiago de Compostela Cathedral Entrance Fee
★John Brierley Guidebook: A Pilgrims Guide to the Camino de Santiago
★ A Pilgrim Kit including your Official Pilgrim Passport
★ International Airfare
★ Taxis from airport to hotel on arrival and departure days, budget €60
★ For snacks & lunches not included on the Camino, budget €15-20 per day. For meals on arrival day in Madrid & departure day in Santiago, budget €50 per day.
★ Extra money for tips, souvenirs, drinks etc.
Santiago de Compostela Cathedral
We'll visit the Santiago de Compostela Cathedral to attend the Pilgrim's Mass on Sunday at noon.
During the mass we'll witness the famous, Botafumeiro, a silver container filled with 40kg / 88lbs of charcoal and incense and suspended from the dome of the church.
Eight red-robed men called, Tiraboleiros, pull the ropes causing it to swing at speeds of 68 km / 42 miles per hour, as it dispenses thick clouds of incense over the crowd.
This tradition dates back to the 11th century and it was believed that incense smoke had a medicinal effect in the time of plagues and epidemics and was also used in times of prayer.
Also the burial site of the biblical apostle St. James, his remains lie within the Cathedral de Santiago de Compostela. Consecrated in 1211, his elaborately carved stone opens up onto the grand plaza within the medieval walls of the old town.
Journey back in time on a Pilgrimage through beautiful countryside and timeless villages of northern Spain, gaining a deeper insight into Galician culture, hospitality and gastronomy along this ancient route.
El Camino Spain
$3,250 USD
September 21-29, 2019