Indigenous people have inhabited the Amazon since time immemorial. For generations, they have maintained their culture, language, ancestral knowledge and way of life. On this journey we'll be welcomed into a Kichwa community proud to share their ancient wisdom and daily life.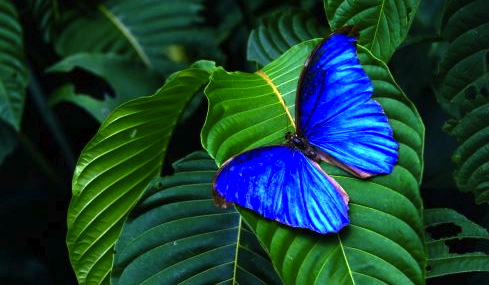 The rainforest is their primary resource for food, shelter, medicine, is entirely intertwined with their cosmo vision and understanding of the world. We'll immerse ourselves in the pristine rainforest and learn about the fascinating flora, fauna, medicinal uses and more. Join me on this experience of a lifetime!
10 days / 9 nights
$2,950 USD
Day 1: Quito Arrival Day (Nov 13)
Welcome to Ecuador, the jewel of South America, with diverse  landscapes that stretch from the Andean highlands to the lush Amazon basin, and the coastal beaches. Located in the foothills of the Andes at 2,850m, the capital city of Quito is an eclectic mix of Spanish Colonial history, contemporary living and indigenous cultures.
During the day there are no planned activities so check into our boutique hotel and enjoy free time to explore the city. Evening welcome meeting followed by dinner. 
Day 2: Andean Highlands
Together we'll experience the beauty of the Andean highlands.
We'll visit a colourful indigenous market, Andean villages and the turquoise Quilatoa crater lagoon.
Overnight at a historic hacienda, an Ecuadorian Cultural Heritage site.
Day 3: Gateway to the Amazon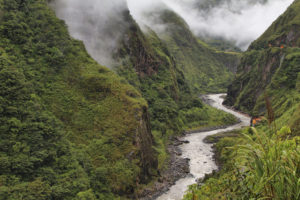 Today we travel along winding mountain roads that take us from the Andean highlands into the lush Amazon basin. We'll journey alongside the mighty Pastaza River stopping en route to visit the magnificent Pailon del Diablo waterfall.  Today our final destination is Puyo, the jungle town that is the gateway to our Amazon experience. Overnight at our hotel in Puyo.
Day 4: Journey by River
Today we travel by motorized canoe along the Bobanaza river to the Kichwa community of Sarayaku. En route, we'll stop to have lunch on the banks of the river and our local guide will point out flora and fauna along the way. Travel time is 4-5 hours depending on river conditions. We'll arrive in Sarayaku by late afternoon where we'll be welcomed by the community, eat a traditional dinner and enjoy a relaxing  evening with our hosts.
Day 5 & 6: Explore the Rainforest
Our local guide will lead us on a hike into the Amazon, immersing us in the ancient old growth and beauty of the rainforest. Home to one-third of the world's plant and wildlife species, there is no greater natural treasure on earth. We'll learn about the fascinating uses of plants, observe birds, butterflies, orchids, and a panoramic lookout. We'll swim and fish in the river, and visit a place in the jungle that is revered as sacred due to its spiritual significance for the community.
Day 7: Village Life
We'll be welcomed into the village, giving us an opportunity to connect with and learn from the men, women, children, and elders. Their wisdom runs deep and there is much we can learn from engaging in meaningful cross-cultural interaction with the people of this community. We'll visit with artisans that produce ceramics and handicrafts. We'll participate in traditional activities like using blow guns and natural dye tattoos. We'll visit community projects, the school and health clinic. An evening conversation with community leaders will inform us about their experience of resistance and the defence of their territory.
Day 8: Thermal Hot Springs
Today we bid farewell to Sarayaku, a community of proud defenders of the forest. We'll board a chartered flight that takes us to Puyo with panoramic views of the Amazon and a birds eye view of the Sarayaku territory from above.
Overnight at the Papallacta thermal hot springs to relax, rejuvenate and experience the healing properties of the mineral hot springs in a lush, high altitude Andean landscape.
Day 9: Quito
Today we return to Quito.
Enjoy a free afternoon exploring and perhaps a visit to the Mercado Artesenal, a colourful market that boasts some of the best souvenirs from Ecuador. Alpaca blankets, colourful scarves, silver jewelry, pan flutes, award winning Ecuadorian chocolate, bright paintings, woven bracelets, Panama hats and leather bags are just some of what this market has to offer.
In the evening we'll gather for our last dinner and night on the town.
Day 10: Departure Day (Nov 22)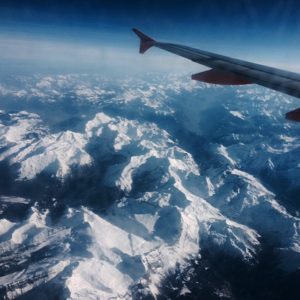 Bon voyage! Today there are no planned activities and you are free to depart at any time.
Want to stay longer?
If you'd like some advice about places to go and things to do in Ecuador, just ask. Visit the Equator, do a City Tour, take a day trip to visit the colourful Otavalo Indigenous market, bike down a volcano, and more!
Additional pre and post-trip accommodation in Quito can be arranged at the time of booking.
SARAYAKU
We'll stay in a traditional dwelling with a thatch roof. All beds are equipped with bedding and mosquito nets. We'll dine by candlelight, bathrooms are ecological outhouses, and drinking water will be brought in from Puyo. This is an authentic Amazon experience.
QUITO & THE HIGHLANDS

In Quito, we'll stay in a charming boutique hotel located in the heart of the city with restaurants, cafés and shops abound. In the Highlands we'll enjoy a night in a historic hacienda and treat ourselves to a thermal hot springs spa resort.
LOCAL CUISINE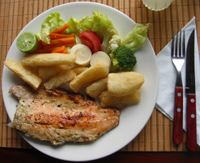 In Sarayaku, our meals will be prepared using fresh ingredients from community gardens and will typically consist of yuca, plantain, sweet potatoes, papaya, pineapple, as well as fresh fish, eggs and chicken. Meals in Quito and Puyo will be at friendly local restaurants.
PUYO
 We'll stay in hotel surrounded by lush vegetation on the banks of the Puyo river.  Enjoy a relaxing hot tub and a restaurant that offers a variety of traditional Ecuadorian cuisine.
★ Local community guide
★ English Speaking Tour Leader
★ Meals: 9 breakfasts, 4 lunches, 4 dinners
★ Double-occupancy accommodation (9 nights)
★ Private vehicles, motorized canoe, one chartered flight
★ Contribution to the Sarayaku Community Fund
★ International Airfare
★ For meals not included – budget $200USD
★ Taxis from Quito airport to hotel on arrival and departure days – budget $30 per taxi
★ Extra money for tips, purchasing handicrafts, etc.
DEFENDERS OF THE RAINFOREST
After a decade-long battle of seeking justice for violations against their human rights, Sarayaku made international headlines making them a symbol for indigenous resistance against the extractive industries throughout the Amazon. 
Through unwavering determination and perseverance Sarayaku set a precedent for cases around the world in which indigenous peoples struggle to defend their territories and human rights.
Sarayaku sees the development of ecotourism as an important way to share their story, their way of life, and a meaningful way to generate new avenues of sustainable livelihoods for their community. It is their hope that we take our experience back into the world to join them in becoming ambassadors for protection and preservation of the Amazon and all that live there.
Explore pristine rainforest and develop a deeper understanding of the daily life and ancestral knowledge of a Kichwa community on this journey to the Amazon.
Journey to the Amazon
$2,950 USD
10 days/9 nights